– ASK INHERENT DIAMONDS & JEWELS INC –
Frequently asked questions
B elow are some frequently asked questions by our clients. Can't find what you're looking for? Click here to ask us your question directly.
Can I buy just the diamond or gemstone from you?
Yes, we sell loose diamonds and gemstones in every size.
Do you only sell in the lower mainland?
We can ship worldwide.
Do you have a discount for businesses?
Please send us an email. It depends on your request.
Do you only sell wholesale or can anyone buy from you?
We sell diamonds and gemstones to individuals as well. We do not sell items below $1,000 to individuals. We do make gifts for weddings at $500 each with a minimum order of 12.
Why do you only sell GIA certified diamonds and gemstones?
GIA is the largest and most trusted gemmological laboratory. A GIA report is more reliable than other laboratory reports and thus more trusted in the marketplace. GIA created the 4Cs methodology for grading diamonds. With a GIA report you can buy a diamond or gemstone with confidence. In addition, you can enter the GIA report number on GIA's independent website to verify the details that we provide. Often the report number is inscribed on the diamond which provides an added guarantee. We appreciate this feature as it allows us to be more transparent. GIA has a reputation for being the most accurate lab. Quality is important to us and with GIA reports we ensure that our customers get the quality that they pay for.
What method of payment do you accept?
We only accept email transfers, e-transfers or wire transfers
What are the terms of payment?
We follow the payment schedule below:
60% due on order

30% upon approval of images of the product before it is shipped to us in Vancouver, BC

10% on delivery
Our prices include customs, duty and shipping. Sales Tax will be charged as applicable.
What is the cost for designing custom jewelry?
This depends on the complexity of the jewelry and the hours it takes. If you buy the diamond and gems from us, we provide these services on a complimentary basis. This means that the cost of designing the jewelry will be applied as a discount to reduce the cost of the final invoice.
Can you ship to my location?
We hand deliver goods in Burnaby and Vancouver area. We can ship across Canada and globally from our location in Burnaby, BC. Get in touch for details.
What is your return policy?
As this is a custom product, we do not accept returns. However; we do our best to ensure you are happy with your purchase. Please reach out if you have any issues and we will do our best to resolve the issue.
Do you have a store where I can see the diamonds, gemstones and jewelry?
We have an office in Burnaby, BC where we can consult with clients about their custom design. We do not keep any diamonds on the premises to minimize security and overhead costs. This helps us pass significant savings on to our customers.
Who buys diamonds from you without seeing them?
Our business model serves two types of customers best:
You know the exact diamond you want to buy. You know the size, color, clarity, cut or shape and carat weight of the diamond you would like to purchase.

You have a budget and you would like to understand the options that are available and pick one of the options we provide. We help you find the best you can buy in your budget.
Are your prices competitive?
As we are sellers of diamonds and create custom jewelry, we receive preferred industry rates. We pass these savings on to you. We run a lean business to ensure higher savings and competitive rates for our customers.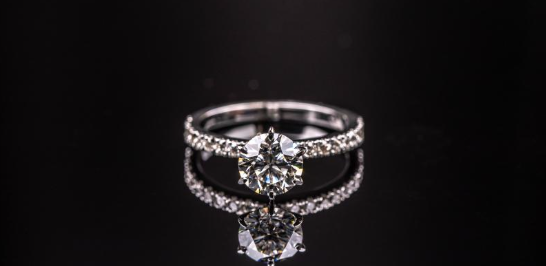 Phone Number
(604) 363-8453
Address
Suite 900 - 2025 Willingdon Ave, Burnaby BC V5C 0J3
"We help you invest in diamonds, gems and jewelry that can be kept in the family for generations. We make heirlooms and wearable art. Inherent Diamonds & Jewels is here for you and your custom jewelry needs."
© INHERENT DIAMONDS & JEWELS INC. 2020